With Tahiti being known for its natural beauty and fusion of two cultures in the most beautiful way, you are assured of the best time. Visiting Tahiti is a fantastic experience you won't forget in a long time. Tahiti is such a delight to the senses because of its clear-as-glass turquoise water, Polynesian culture blend, and mouth-watering French cuisine.
Tahiti is a haven for water babies, foodies, explorers, and anyone looking to chill. Tahiti is the perfect example of a tropical paradise with irresistible French cuisine. You can do so many things in Tahiti, ranging from swimming to surfing, hiking, shopping, scuba diving, and more, that will make your visit worth it.
To make the best use of your visit to Tahiti, there are so many amazing places you can explore and activities you can do to make the best of your time on the island. To help you plan what to do on Tahiti Island, here are the top 10 things you should do when you visit the island:
Visit the Plage de la Pointe Venus
You can spend a day at the black sand beach (Plage de la Pointe Venus), a wonderful black beach created by volcanic eruptions. The beach has a historic lighthouse and is a popular place for sailing. You can go to this otherworldly beach with your family or friends to relax and enjoy the sun.
Explore Tahiti Iti
If you want something extraordinary, you should visit Tahiti Iti. Tahiti Iti, which means Little Tahiti, is a more untouched island corner where you can hike, swim, and surf. It is a quiet southeastern half of the island. If you want a calm, clear lagoon, Tahiti Iti is the place for you. There is no road near this tiny island, but there are significant waves for surfers in Teahupoo, so if you enjoy surfing, ensure you find your way to Tahiti Iti.
Venture into Papeete Market
Papeete market is one of the oldest attractions on the island. This market is in the heart of French Polynesia's capital city, and it is just a few walks from the bay. It's a beautiful and exciting place with lots of food and souvenirs. Suppose you are looking for souvenirs with Tahitian themes. You can find hats, necklaces, fruit, vegetables, and traditional items in the market.
Visit the water Gardens of Vaipahi
If you love peaceful and picturesque sites, you must visit the water gardens of Vaipahi. The site also offers educational information about the exotic vegetation of the region. Lush plants and waterfalls beautify this serene paradise, with winding paths where you can explore the complex at your own pace. You can also find your way to the lake in the heart of the park to enjoy a beautiful picnic in these tropical environments.
Explore the Black Pearl Museum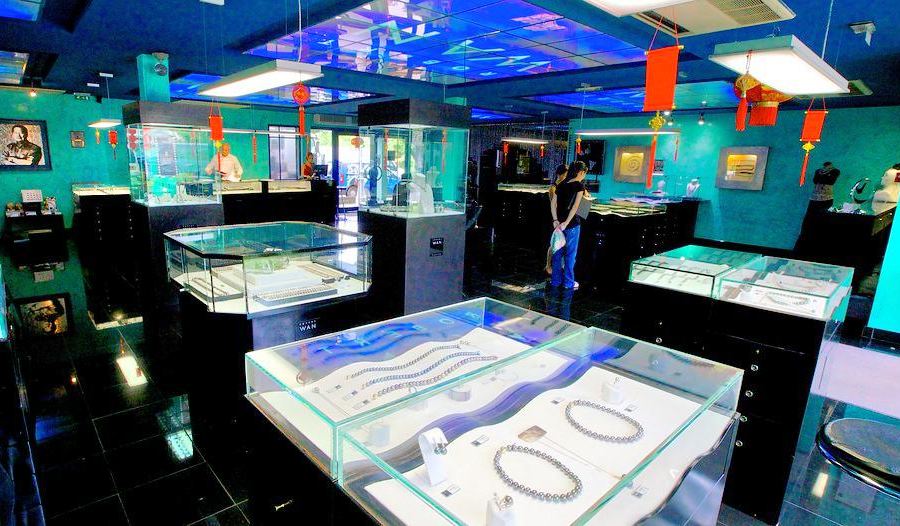 If you love pearl, you will love to see this museum. The black pearl Museum is home to the largest Tahitian pearl in the world, and it is the only institution in the world that is devoted to pearls. The exceptional black pearl is a beauty to behold. Enjoy the mystical air surrounding this museum, where you learn the cultural importance of pearls through storytelling, historical exhibits and works of art.
Explore the Mountainous inland areas
Though a large part of the tropical island's appeal is around its coast, you can venture into the rocky interiors of the larger mountainous islands. As well as archaeological sites, you can visit lava tubes, hiking trails that lead to lookouts with sweeping views, river slides, volcanic valleys, and swimmable rock pools. You can also have a horse ride across the plateaus and valleys on the remote Marquesas Islands.
Enjoy the French-influenced Food
One of the best things to do on tour is to try out the different cuisines available. You can enjoy different cuisines that are French-influenced in Tahiti. You will see crusty baguettes, buttery croissants, pains au chocolat and other baked delights everywhere. Steak Frites, crepes and galettes are some of the staple dishes, and heavenly cakes featuring tropical fruits are part of the food you get to enjoy. Fine dining is one of the many attractions in Tahiti because of its infusion of the best old-world cuisine with top-quality local food.
Ride on a Cargo Ship or the Ferry
You can catch a ride on one of the cargo ships that transport goods between the islands or get on a ferry that shuttles back and forth between Tahiti and Moorea, a smaller island to the west. You can also venture on a boat tour along the coast of Tahiti Iti.
Get up Close with Whales, Sharks and Stingrays
If you want to be awestruck, you can explore some lagoons in Moorea and Bora Bora that offers the opportunity to swim with stingrays and reef sharks. It is an excellent experience to watch these fascinating creatures in their element. Boat tours give a close-up view and a chance to hear the haunting song of humpback whales in the warm Polynesia water.
Hike the Tallest Waterfall in Tahiti
Fautaua Waterfall (Cascade de Fachoda) is the tallest waterfall in Tahiti, with a 443-foot drop. It is located in the lush Fautaua valley, just 15 minutes outside Papeete. The hike to the top of the rainforest can be challenging, but you get a sweet reward from a breathtaking viewpoint of Fautaua falls. The view is worth all your effort to get to the top. There are two pools at the top where you can have a refreshing dip by either a cliff jump or a natural rock slide.
Tahiti is a country that is diverse in culture and has many attractive islands to visit. There are several things to do in Tahiti, from scuba diving to sailing to hiking. The beaches are perfect for lounging and enjoying the abundant sunshine. It is an excellent spot for people looking to have endless fun with serenity while learning about Tahiti's unique culture and history. This list is the beginning when it comes to the amazing things you can do in Tahiti.